MEASURING AIR POLLUTION
SO YOU CAN TAKE ACTION
Air pollution invisibly poses a major threat to health and climate. But with Co2Co2Puff you can see the air you breathe in real time.
Real time visualization of air quality at any place with the ability to forecast and compare air purity levels.

Smart machine learning algorithm analyzing the pollution on a micro level to help planners and people taking action.

Automatized EU reports generator & tool for municipalities & city planners wanting to meet EU's air quality standards by 2020.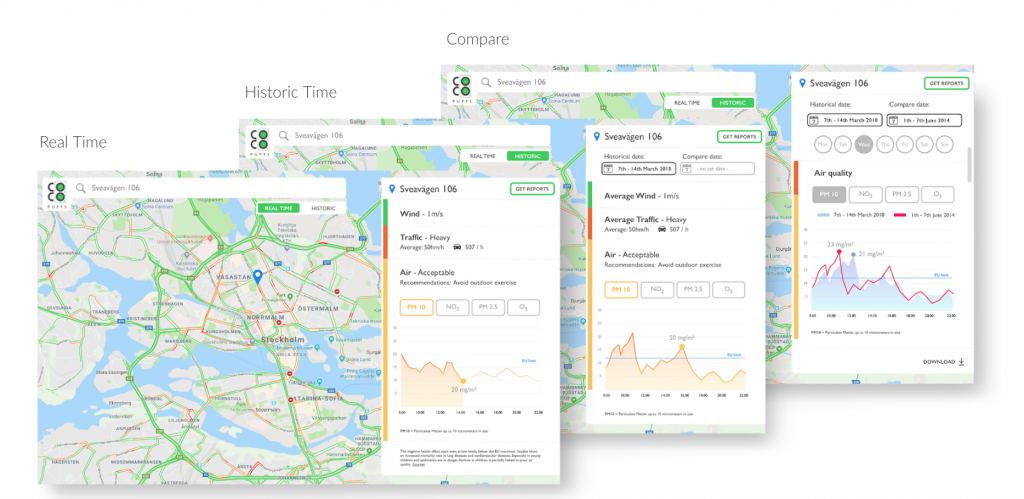 HUGE FINES FOR BAD AIR!
We help municipalities and city planners see real time air quality at any location & zone for better comparisons of measurements of past dates & offer report generation of documents that will help keep track of air quality to meet levels as per EU standards.
Our goal is to aid in city planning endeavours that consider air quality by providing the best data & reports for the city's environment.
STEP 1 – PICK A LOCATION
Type a street name or municipality name or individual house address.
STEP 2 – CHECK THE MAP FOR REALTIME DATA
The map loads and presents with a realtime air quality view, you can also switch to forecast or historic mode.
STEP 3 – GENERATE AND DOWNLOAD REPORTS – PICK A LOCATION
Downloads are available in multiple formats, annotated with official zone details for sending directly to European Union or for use as an advocacy document when implementing environmental zones.
CO2CO2PUFFS
for Android or iOS is your tool to look deep into current pollution levels at your location, offering a map & visual heatmaps so you can make the best & healthiest decisions when asking:
Where to jog?
What schools have the best air quality location?
Which parks in the neighbourhood offer your family the cleanest air?
What outdoor areas have the purest environment to practice Yoga?
Where to consider buying your new home?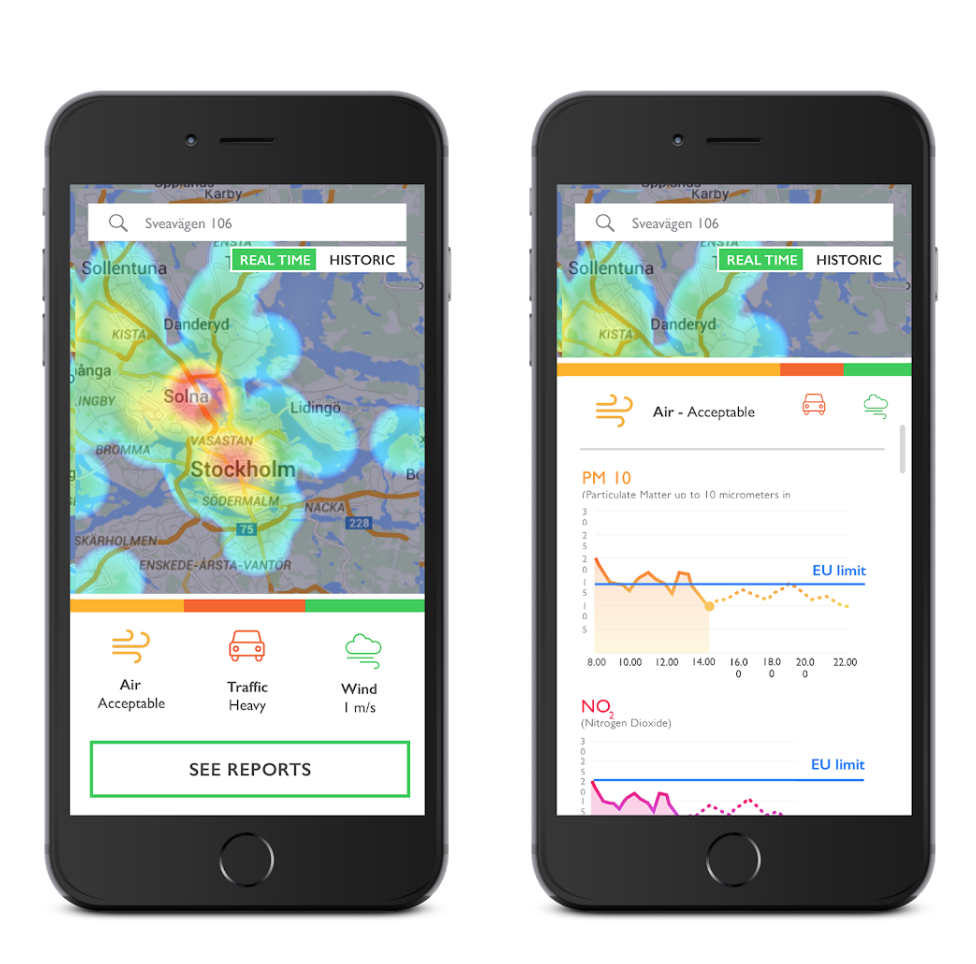 CO2CO2PUFFS is a great choice for companies wanting to inform their employees about indoor & outdoor air quality to help planning better routes of travel or improvements to company facilities to provide better, safer & healthier conditions in the workplace.
Personal
Start with the Personal plan — it's the best choice if you want to test our platform.
Companies
If you want to create more than 10 pages you will have to switch to Professional plan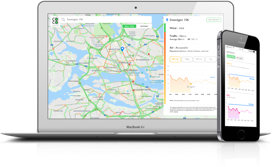 Decision Makers
Corporate allows you to invite multiple people to work on a particular project
KAY NAG
FOUNDER & ARCHITECT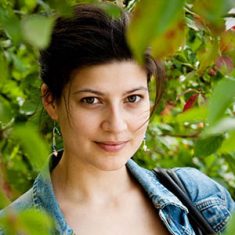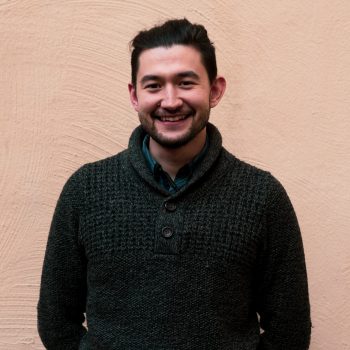 Dimitra Gkounta
Project Manager
CONTACT US
We would love to hear from you!
Allow us to show you what our tool offers and demonstrate the ways it can be used to measure air quality based on your specific needs. Please leave your contact details below so our experts can get in touch with you as soon as possible.